Manufacturer, supplier and exporter of the hybrid inverter, an inverter having potentiality to convert the abundant amount of DC current produced by the array of the solar panel into an AC current efficaciously. The considerable efficiency in conjunction with the ability to store power in batteries is what makes this hybrid inverter outstanding in the market.
We as a manufacturer have gotten recognition for our revolutionary approach towards product we manufacture, which we believe is an outcome of our backbreaking research to deliver a forefront range of the hybrid inverter, is not just potent to convert DC power into AC, but also potent to work with batteries to store extra power too thusly facilitates addressing energy variability and untrustworthy grid structures. Such an incredible competency of our provided hybrid inverter has made it most appreciated inverter worldwide.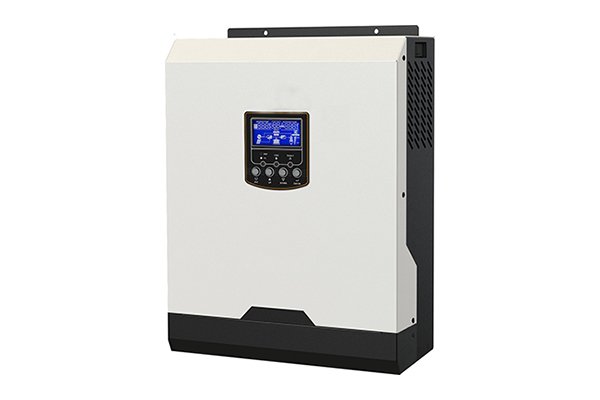 This hybrid inverter we manufacture is available in diversified specification and complies with highest quality standards, as of our strict quality control processes and procurement of the top grade quality components. Additionally, the robustness aspect of this hybrid inverter enables it to perform extraordinarily even under tough environmental conditions. Due to its dual task to convert DC into AC as well as storing extra power to the battery has extended the application area of this hybrid power to large energy centers and grid connected systems.
How is Hybrid inverter work?
The operation of the hybrid inverter is similar to those string inverters, but is considerably larger and capable to promote more strings of panels. However, in hybrid inverter strings are connected together in a common combiner box that runs the DC power to the hybrid inverter where it is converted to AC power, whilst in string inverter, the strings run directly to the inverter. Thereby it is apparent that they provide hybrid inverted demands less component connections in contrast to that of string inverter, but required a pad and combiner box. This hybrid inverter we as a manufacturer counsel for the large installation and ensure constant production across the array.