Manufacturer, supplier and exporter of the qualitative range of the micro inverter, devised with the greatest caution towards precision and efficiency and hence is popular in the residential and commercial installation for its considerable return on the investment.
We as a manufacturer of the micro inverter have set up a new level of standard by introducing optimum quality inverter enabling you to efficiently convert DC current into AC current. The offered micro inverter is small sized inverter, which need to be installed on every single solar panel alike to the power optimizer and liable to convert the electricity produced by the connected solar panel into AC power. As each solar panel boasts a separate micro inverter the shading of the specific solar panel does not affect the performance of the entire solar panel system and therefore yield highest electricity even if some are not efficient.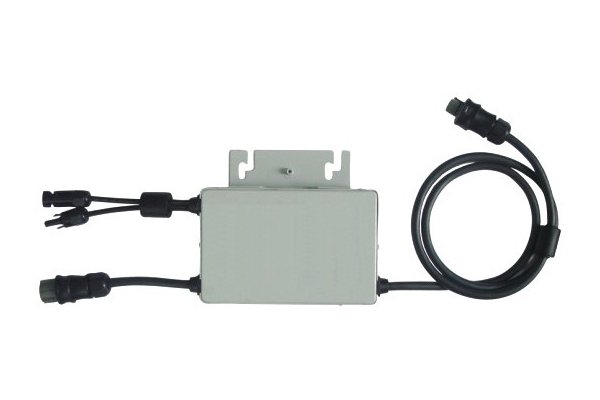 For the reason of inputting best knowledge, technology and components, these micro inverters assure highest durability, performance efficiency and long life expectancy all through the life cycle. These micro inverters are available in an extensive range of the specification which entirely complies with the outlines standards of the quality and hence is acknowledged worldwide too.
How is micro inverter work?
The provided micro inverter installed on the every single solar panel, or you can avail a solar panel with the already installed micro inverter, we provide both, whichever you desire. As the sunlight strikes on the solar panel, DC current is produced by the solar panel, which drawn to the micro inverter equipped with, which converts DC into AC required power home or business.
Advantages of micro inverter:
Suitable for residential application
Highly reliable and efficient in terms of performance
Small structure and light weight enable easy handling
Under performing panel does not affect the performance