Get your solar panel installed at the perfect angle and reap the highest benefit of the solar energy
Our popularity in the market is not only limited to the unmatched quality of the solar panels, but also for the ingenious installation of the same on the any type of roof tops, farms, carports or any other asset where you willing to setting up a solar panel system.
We as a manufacturer of the solar panel system are armed with the trained team of the installer who undertakes solar panel installation, incorporating roof top and stand alone solar systems. On the completion of the manufacturing phase, our solar panel installer comes to your place, analyze it and thereafter execute an installation of the solar panels at the right angle at which solar panels can yield highest electricity from the solar energy and hence our consumer get the best possible, both in terms of technical performance and value for money.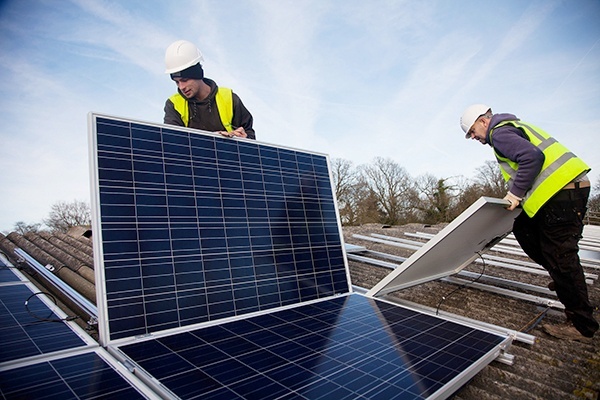 Over the years, our solar panel installer has tested and expanded their knowledge through an assorted range of solar energy projects, both for home and businesses. The elegance and excellence in every solar panel installation are a reason we considered as a reliable solar panel installer in the market apart from the manufacturer.
There are several factors that we consider include:
How much solar resource you have
How big the system requires to be to match your electricity requirements
Where the system can be located and how much room it requires
Whether you want your solar panel system to be connected to the grid or not
What requires to be done to ensure that the system is secured
Why to contact solar panel installers ?
Other than the highest quality of the solar panels, it is equally essential that the installation is executed as per the highest quality standards to get the job done effectively.
If the solar panels are not installed at the perfect angle, there are chances to not get proper sunlight on the solar panel together also higher chances of accumulation of the dust and debris on the solar panels those are also avert sunlight from striking on the solar panel and hence resulted in the reduced efficiency of the solar panel system. Thereby, it is essential to get installed solar panels on the perfect direction, which only can be possible by the professional solar panel installers.