Manufacturer, supplier and exporter of the solar irrigation pump, devised with the utmost care toward its application requirement in order to enable you to fulfill your irrigation need and deliver the best possible output that gives the highest return on investment.
We are known entity in the field of solar panels; now present a qualitative range of the solar irrigation pump designed with a motive to enable farmers to pump water without electricity and in the cost efficient manner for their irrigation purpose. The provided solar irrigation pump is a combination of the solar panels and submersible pump, wherein we provide inverter the connected pump requires AC power. The sturdy construction and high performance are the two incredible aspects of the provided pump, which makes it a first choice of the farmers where constant electricity is not available for irrigation.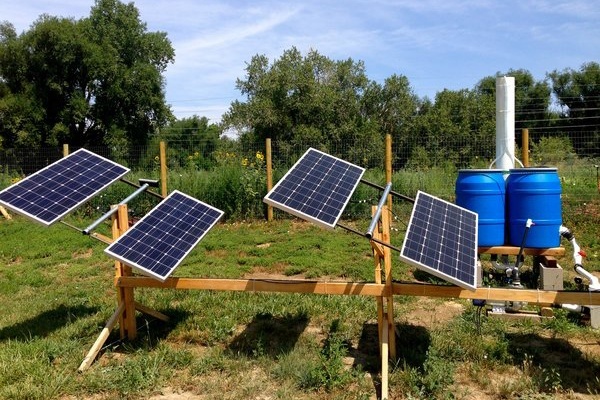 Our effort as a team towards the quality of the provided solar irrigation pump is grounds behind its unmatched quality aspect and for the same is flourishing across the market. The provided solar irrigation pump are capable to pump any amount of water constantly all through the day with the at par efficiency even under unfavorable weather conditions, available in the widest range of the specification and compliance to the set standards of the quality. Get our offered solar irrigation pump to double fold pumping water at the lowest rate.
Advantages of our solar irrigation pump:
Highly efficient
Impeccable performance
Rugged construction
Longer life expectance
Zero maintenance