Manufacturer, supplier and exporter of the solar submersible AC water pump, designed exclusively for the AC submersible pump to operate it by means of the electricity produced by the solar panel rather than electricity to reduce the agony of the costing and fluctuating supply of the grid electricity.
We as a manufacturer are enriched with the considerable years of experience in the manufacturing of the solar water pump and by leveraging on we come out with a nonpareil quality range of the solar submersible AC water pump, extensively used in for accomplishing pumping requirement of the several industries abreast irrigation. The provided range of this solar submersible AC water pump encloses a number of solar panels as per the capacity requirement, submersible pump and inverter to convert the DC power produced by the solar panels into AC power.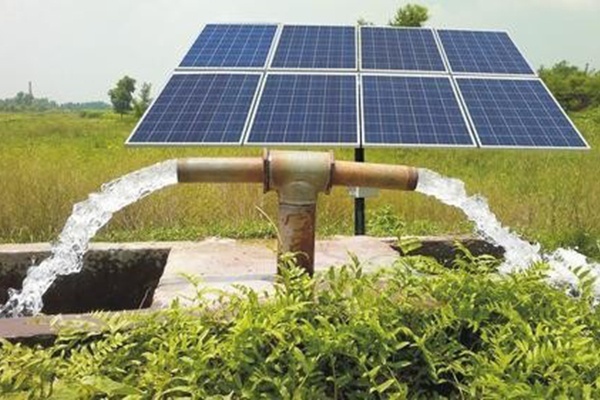 The high performance aspect of these solar submersible AC water pumps enables thousands of submersible pump users to go green. The provided submersible AC water pump is as per the international quality standards and assure excellent performance even under inclined weather conditions and thereby it is being a preferred choice worldwide. The range of the provided solar submersible AC water pump is available in the assorted specification so as every can reap the benefit of operating submersible pumps at the lowest possible rate and also contribute to the conservation of the environment.
Advantages of our Solar Submersible Ac Water Pump:
Excellent output
Over voltage & under voltage protection
Consistent operation
Economical approach
No requirement of maintenance
Stand by in any weather condition