Manufacturer, supplier and exporter of the solar submersible DC water pump, reckoned for its outstanding  ability to pump water with the help of the solar energy instead of the grid electricity which is costly as well as fluctuating leads to lower efficiency to pump water.
We have set up a good niche in the market with our extensive range of the solar water pump, among solar submersible DC water pump is being well known for its features including outstanding performance in a cost effective manner to deliver the water for the respective application. This solar submersible DC water pump is a combination of the certain number of solar panels and mounting structure only, as the source required for this submersible DC water pump is DC, there is no requirement of the inverter in between. However, battery is available on the request which stores surplus electricity when it is not required.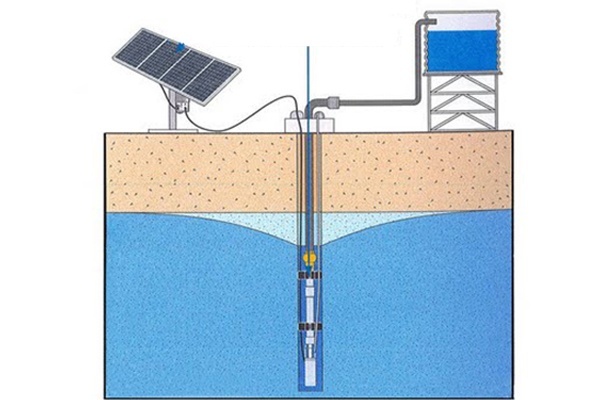 The range of the solar submersible DC water pump is as per the quality standard requirement and available in the miscellaneous dimensions to suit your need exactly. Some of the extraordinary features of the offered solar submersible DC water pump incorporating its high efficiency, reliability and durability are what has made it the right choice to carry out the variegated pumping solution in the Eco friendly manner. Further, its ability to constantly perform even under harsh condition is a reason for its consistent output all through its life span.
Advantages of our Solar Submersible DC Water Pump:
Higher Efficiency
Higher life cycle
Higher Temperature Protection
Over Load Protection
High Durable and Reliable
Over voltage & under voltage protection