The approach that cuts your electricity bills
Manufacturer, supplier and exporter of the solar water heater, designed cautiously by a team of designer to deliver optimum performance of the solar water heater to heat water constantly and thus provide warm water 24/7.
Our spectacular success in the photovoltaic solar panels and enormous demand of the thermal solar panels entice us to design and develop a range of the thermal solar panels that are efficient to heat the water. In the provided solar water heater, thermal solar panels are combined with the water tank in order to heat the water stored in the water tank. This solar water heater shares excellent durability, corrosion resistance and inclined temperature resistance and hence it does not need extra maintenance or care after the installation.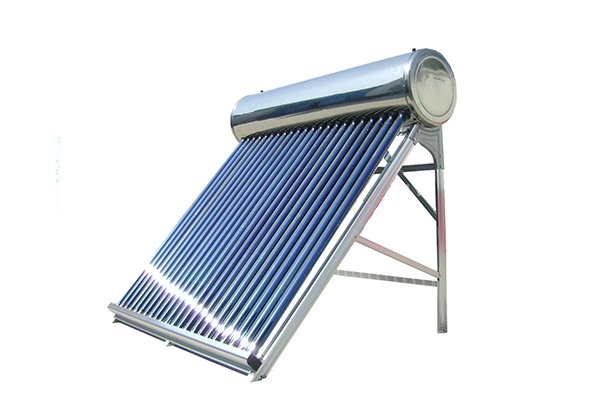 The use of the cutting edge technology teaming with the top quality material is a reason for our outstanding range of the solar water heater and its popularity in the market itself is an evidence of the same. This range of the solar water heater meets the set quality standards and available in the assorted specification. However, we are equally pleased to provide customized solar water heater as per the specification detailed by the end user. Whichever type of the solar water heater select, is guaranteed to stand longer life and cut your electricity bills.
How solar water heater works?
Thermal solar panels installed on the rooftop capture solar energy and convert into heat energy. The produced heat energy transferred down pipes to the how water cylinders within your home, decreasing the requirement of the electricity to heat the how water you need and thusly reduce energy bills as well as carbon footprints.
What are the benefits of thermal solar panels?
Competent to fulfill your home's hot water need
Effective in both direct and cloudy sunlight
The system does not require maintenance
Reduce energy bills as sunlight is free
Reduce carbon footprint and thus CO2 emission
Low cost solution for your hot water need
Sturdy construction require no maintenance